Experience
I'm a
full time IT Leader & part time Tech Advisor
EMPLOYMENT
'21-now
Deputy CTO – Fuller Seminary
Using the best of my professional experience to lead a stellar group of people in mastering Information Technology in higher education.
'15-'21
Director of ITS – Fuller Seminary
With the aid of an excellent team, we kept the digital plumbing flowing at one of the largest graduate seminaries in the nation.
'19-'20
Interim Director of Campus Safety – Fuller Seminary
With literally no professional experience in the area of private law enforcement, they put me in charge of the Campus Security team for nearly a year and nobody died or was even slightly injured. I call that a success.
'13-'15
Assistant Director of ITS – Fuller Seminary
For several years, I effectively straddled the two realms of IT management and systems administration.
'08-'13
Senior Systems Administrator – Fuller Seminary
In this role I provided infrastructure support as part of the Information Technology Services team.
'97-now
Founder/CTO – Doctor Mac Consulting
A consulting firm I began in 1997 to assist the [then] vocal minority of computer users (a.k.a. Mac users).
EDUCATION
MA
Masters in Ethics
– 
Fuller Seminary
I studied philosophy & ethics.
BA
Bachelors in Communication
– 
Friends University
I studied communication, philosophy and music
CORE SKILLS
Caring & Candid Leadership
TECH SKILLS
TESTIMONIALS
Eric Jessen
VP of HR, CalCom Energy
Jim is, in a word, tremendous.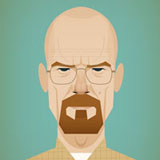 Zachary Abbott
Sys Admin / Caltech
I know of no one else with broader knowledge of technology. And aside from his knowledge in tech, he has amazing people skills.
Matt Colwell
CEO / Knox
He is a delight to work with, and produces superb results.