Experience
I'm a
full time I.T. Leader & part time System Administrator & Web Designer
EMPLOYMENT
since Nov 2015
Director of Information Technology Services
Fuller Theological Seminary
Using the best of my professional experience to lead a stellar group of people in mastering Information Technology in higher education.
2007-2015
Asst Director of ITS & Senior Sys Admin
Fuller Theological Seminary
For several years, I effectively straddled the two realms of IT management and systems administration.
1997 – now
Mac Consultant
Doctor Mac Consulting
A consulting firm I began in 1997 to assist the [then] vocal minority of computer users (a.k.a. Mac users).
2001 – 2007
2001 – 2007
Help Desk Systems Administrator
Fuller Theological Seminary
I lead the incubation and development of one of the most productive and successful tech support teams I have witnessed in higher education.
EDUCATION
1994 – 1997
Masters of Arts in Philosophy
Fuller Seminary
I studied philosophy & ethics.
1989 – 1994
Bachelors of Arts in Communication
Friends University
I studied communication, philosophy and music
SOFT SKILLS
TECH SKILLS
Mac Administration & Support
TESTIMONIALS
Eric Jessen
Asst Director of HR / Fuller
Jim is, in a word, tremendous.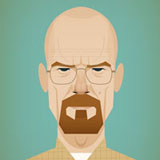 Zachary Abbott
Sys Admin / Caltech
I know of no one else with better knowledge of Macs. And aside from his knowledge of the Mac, he has great people skills and also very good web design/graphic skills.
Matt Colwell
Pastor / Knox Church
He is a delight to work with, and produces superb results.